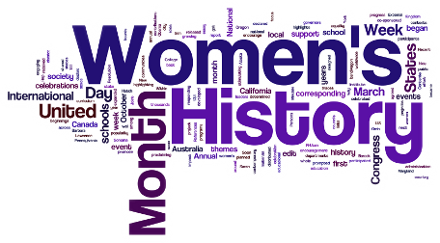 I have a lot of women in my history that truly need to be documented.  I am not just talking JUST the "good" things/women, I am talking ALL of them!  I am whom I am today, because of AND IN SPITE OF those in my past – that either didn't believe in me, care about me, love me, or even like me…and there are a few of all of them!  If you check out THIS POST – you can get up to date on all things Women's History Month in the past!!!
Lets get started – what have I done so far:
I found the perfect scrapbook I am going to use, that has the embellishments I will need with it!  I can add other embellishments to this, or even stamped sayings/images – basically customize this project to me with what I have at home and available to me!
I have pictures added in the page protectors and am starting to write down on sheets of paper, that in which I want to notate and document!  I have added info from the blog posts I have already done, on the sheet to include in the page!
I am getting pictures (some just from the internet) and others I am tracking down to add to it.  Some of the pages simply can't have pictures added – they are more for journaling purposes!
Start to get a list going for people you want to add to your album that is not already included in the list you have so far!  Take the time to look at all those in your past you want to add to your album!  Some of the best lessons for me, have been from those not so nice women…..
I am excited to get my project started….and I hope you join me for yours!  So….challenges for the week –
Get your title page done, and at least 5 pages thought out with your thoughts for journaling, ideas for the page, pictures printed out or at least found…
Try not to spend money on the project at all, use what you have at home and available to you!
Share with me what you are doing!
Thanks for stopping by,
Lynda Jeffs
Memories in Tyme